16 Jul

About French Goat Cheese

Posted: 16 Jul | 18:15 H

By: ANICAP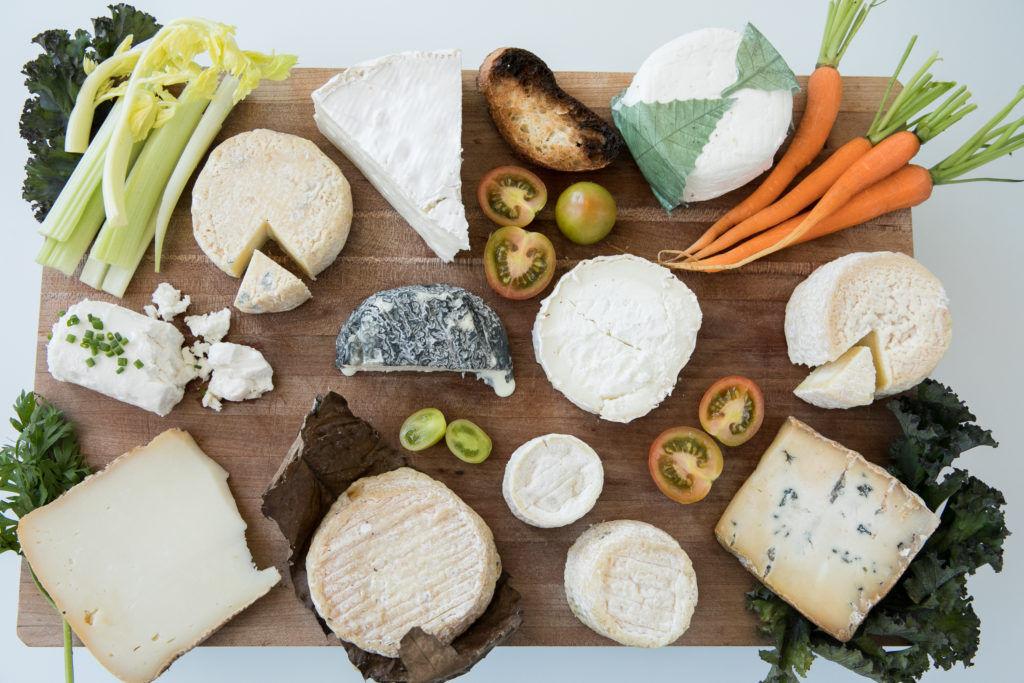 By Tia Keenan
When Americans think of goat cheese, most of us think of France: gentle rolling hills with spunky little goats frolicking amongst grassy brambles and smiling cheesemakers in faded denim caps selling perfect little pucks of downy-white goat cheese out of the back of trucks at charming village markets.
But often we stop there, because let's be honest: we're intimidated! On top of different shapes and flavors, we might not know to serve the cheese or even what exactly goat cheese is (beyond the vague notion that it's made from goat's milk…). But that's no reason not to unabashedly love French goat cheese. One of the best parts of falling in love is getting to know your lover. Don't be shy. French goat cheese doesn't bite.
It's with good reason that we automatically associate goat cheese with France, the #1 producer of goat's cheese in the world. Some 3,000 producers (yes, a few of them even sport denim caps) and about 60 dairies are crafting over 265 million pounds of goat cheese annually (that's a lot of cheese!). Collectively, through tradition, hard work, and a passion for excellence, French farmers manage the third largest goat herd in Europe with 1,381,000 goats (that's a lot of goats!). Lucky for us, they share the bounty, exporting about 27% of their goat cheese to Northern Europe and America.
So what do we do with French goat cheese once it's arrived on our shores? With such an array of versatile goat cheeses and distinctive, unforgettable flavors, we should never be short on inspiration or ideas. From a quick snack on the go for the kids during spring break to a special dinner with family and friends over winter holidays, there's always a place for French goat cheese. It's an almost magical ingredient that's both accessible and special at the same time – an everyday ingredient that never ceases to surprise.
Whether your favorite goat cheese style is fresh and tangy chevre, creamy and mellow Valencay, or dense and nutty Bucherondin, the secret to delicious French goat cheese is quality. This is where tradition plays a crucial role. French goat cheese has been developed and refined over centuries, so that when you eat it, you can taste the difference.
Enjoy a dab of chevre on some crackers for a quick and high-protein afternoon snack or make a cheese plate for dinner with a range of French goat cheeses for a decadent weekday dinner – no cooking required!  Whip up a simple dish of pasta with cubes of Selles sur Cher, fresh lemon zest, pine nuts, and plenty of fresh herbs, for a dinner that's quick, economical, and delicious. Whatever way you choose to enjoy it, there's always something to learn and love about "the original chevre", and there's always room at the table. So pull up a seat and say "chevre".
---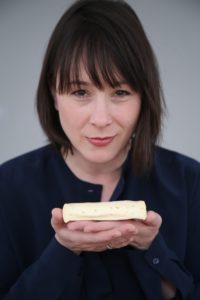 About Tia Kennan
Tia Keenan is a New York City-based Chef Fromager, writer, and food stylist whose pioneering cheese programs reinvented the cheese course. She has spent her career in some of New York's finest restaurants and working with cheese producers from around the world. She is the author of "Chèvre", the first book dedicated to goat cheese.
Photo by Kerstin Rodgers©